CLICK HERE TO GO BACK TO BEIJINGWUSHUTEAM.COM
CLICK HERE TO GO TO MY CHINA TRIP PAGE
&nbsp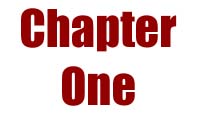 After 6 years of wushu training, I finally had the opportunity to go to Beijing to study, travel and explore. A lot of my classmates had been at least once in the time and I really felt like I needed to go before China changed too much and I was too old to handle the rigors of training in China.
After the Beijing team came to visit the US in '98 I vowed to learn Chinese so I could better communicate with them and not have to rely on friends for communcation. So fall '98 I started studying Chinese at Berkeley. When the team came back in '99 I surprised them with my newly learned chinese. Definitely a lot of room for improvement, but finally I could really get my point across. This made me want to visit China even more, so I promised the team before they left that I would visit them that summer. (But, I don't think anyway one was holding their breath waiting for me to show up or anything...)
All the pieces fell together and I was able to go. Two days after I walked in my master's graduation ceremony I boarded a plane for Beijing for my four week trip. I was going solo, I had no idea who was going to be there, all I knew was they were sending someone to pick me up at the airport. This is when my Chinese would really be tested.
Turns out that when I was to be there, the Men were going to have a competition the second week and the women were having a competition the third week. Therefore the athletes were going to be gone part of my stay. I wanted to learn Xingyi and 3 section staff, so they found me a pretty famous Xing Yi coach named Lou Da Cheng. He was going to teach me twice a day everyday in traditional Xingyi. Wow cool! I had the option of going with the men's team to the competition, but it was in the remote city of Ningxia and the team was leaving like a week in advance to make sure they were settled in by the time of the competition. So rather than spending a week and a half in the middle of nowhere watching practice after practice, I decided to stay and focus on Xingyi. After the men's team came back Jian Zeng Jiao was to teach me a new 3 section staff set.
The first few days were really interesting and really trying. No one there could speak English. It was just me and my Chinese. Luckily since the people there knew me, they made sure I understood what they were telling me and made sure I didn't get lost or anything. I also tried to get to know my fellow international visitors, two girls from Vietnam. This turned out to be a challenging but interesting adventure, as they didn't speak English and I didn't speak any Vietnamese. And they found my American accented Chinese hard to understand and I found their Vietnamese accented Chinese really hard to understand. For those of you into Vietnamese Wushu, the two young ladies were Nguyen My Duc and Dam Thanh Xuan, members of the Vietnamese wushu team, out of Hanoi, they had been there for about two weeks and were staying for the WHOLE summer. Let me say that they were pretty awesome for their age (about 14), and this was at the beginning of the summer, I imagine they're really awesome now (as a matter of fact they both did really well at the Southeast Asian Games), I'm sure everyone going to Worlds will notice them.
After a couple days another group from America showed up. Actually they were from Berkeley even. It was four guys from Patti Li's Wushu West and one guy from Cal Wushu. (see Mark's page for his trip) The first weekend they were there the sports school people took us to the Great Wall. Mao once said something like "You're not a man until you've been to the Great Wall." OK, now if anyone had any doubt, I can show pictures.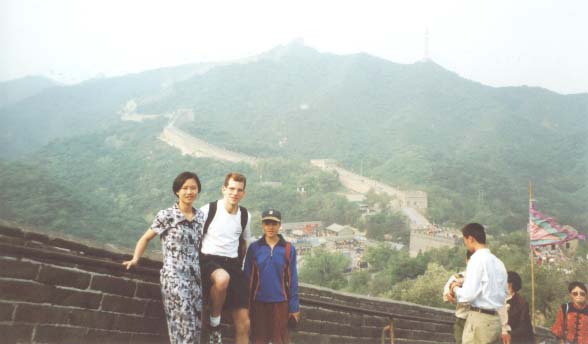 Dam Thanh Xuan, me and Nguyen My Duc at the Great Wall
We were at the Badaling section of the wall, the one closest to Beijing (about an hours drive), the whole place has become somewhat commercialized. As soon as you get to the entrance at the bottom, you are besieged by merchants selling all kinds of stuff, you name it, Great Wall t-shirts, Great Wall tapestries, Great Wall artwork, etc, etc. It wasn't just Great Wall related merchandise, it was also lots of random touristy junk.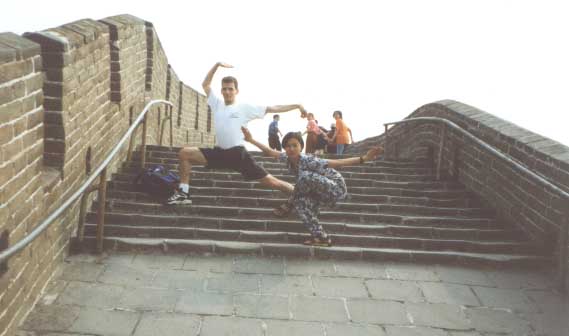 I really didn't want to do the cliched 'Wushu Pose at the Wall,' but they insisted... (I guess it was a not so cliched 'Wushu Pose at the Wall with this strange white guy' for them).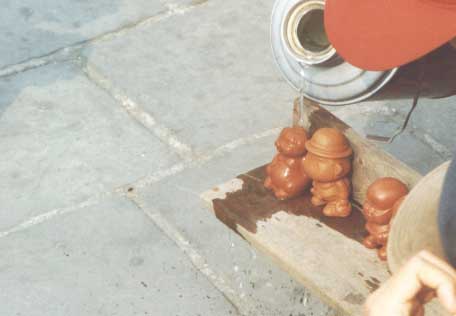 Wouldn't you want one of these off color party gags?

One thing I found funny was how the prices got cheaper and cheaper the further up the wall you went. The "I Climbed the Great Wall" t-shirts started out at 50 yuan each (about $5.5 at the bottom, I got two near the top for like 15 yuan each (about $2). And yes, they were cheesy, cheap, thin, poorly made t-shirts, but hey, thats what I was looking for! But I wasn't the only one who wanted cheesy memorabilia, Dam Thanh Xuan really wanted to get a peeing statue... yes, you soak it in water and then when you pour hot water on it, it pees... (I was trying to figure out if I would have found it so captivating if I was 14, since the two of them really enjoyed it and would make sure it was still working at least once a week).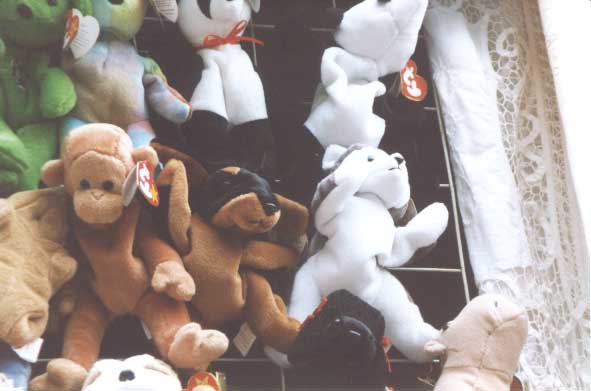 Sherpa and Bernie send me a reminder on the opposite side of the world.
On our way out we stopped at a shop and I noticed they were selling Beanie Babies. Then I saw a scene most bizarre. It was almost as if Sherpa and Bernie were calling to me when I noticed it... the exact same Sherpa-esque husky Beanie Baby and Bernie-esque black and brown Beanie Baby that they have at their house in Berkeley. Truly this was some sort of psychic signal sent around the world to remind me of what I had left behind. We left the Great Wall, caught lunch and then on to our next destination, the Forbidden City...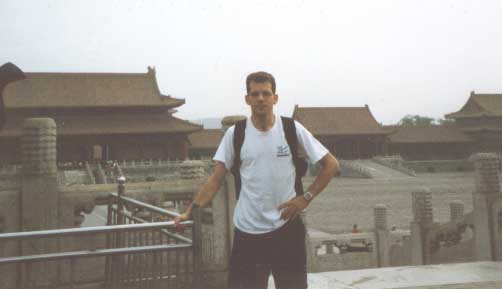 8 hours of intensive siteseeing were taking their toll, but it was all worth it.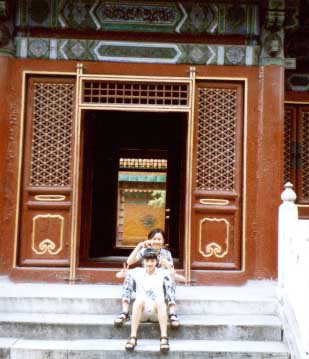 Taking a break in the gardens at the back end of the Forbidden City.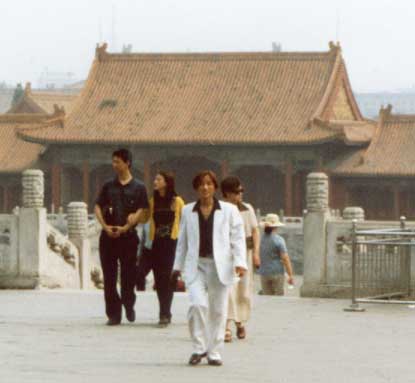 One thing about China is you see some people wearing some weird clothes. This guy looked like he was ready for some Saturday Night Fever.

This was actually a REALLY full day. Like all of Beijing at this time, a great deal of the Forbidden City was under construction. A lot of things were being repainted or otherwise refurbished. This kind of sucked since you almost see more scaffolding than imperial buildings. But I totally recognized the whole place from the movies I've seen and books I've read about Imperial China. It was huge! How many thrones does one emperor and emperess need? But as with all of China, a lot of gross comercialism all over the place. Also I was a little disturbed by the quality of some of the restorations... seemed like they were just slapping some paint over the other 100 coats of paint, no attention to detail, not even doing a good job of staying in the lines (reminds me of my friend's drunkard housepainter who butchered her house). Oh well, it still looks OK from afar.

Often after my practice sessions were over for the day I would explore the city in the evenings. I got pretty good at taking taxis around, slightly swindeled a few times, but when you're paying $3 for a 20 minute cab ride half way across town, whats a buck extra? I went down to Tianamen square to explore. This was the first week of June 1999, ten years exactly after the protests that made Tianamen Square famous. But I tell you, this was the last place in the world you'd ever hear about it. News of the American bombing of the Chinese embassy on the opposite side of the world was still the center of attention and the killing of hundreds if not thousands of Beijing citizens wasn't. The government made sure that nothing was going to happen that week, The Tiananmen Gate, the People's history museum, Mao's mausoleum, pretty much everything in the square, including the square itself was being repaired or repaved. Kind of hard to hold a protest when everything is fenced off and covered with scaffolding.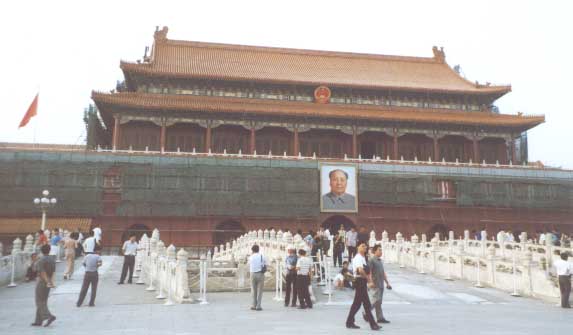 The Tiananmen being refurbished for the People's Republic of China's 50th Anniversary
On successive trips I came back and visited the History of the Revolution museum, which I recommend only to hardcore fans of modern Chinese history. They had a lot of pictures, documents, artifacts, and they would have like a ten line description in Chinese, and then like two lines in English. The interesting thing about this place was that it was closed for like 20 years during and after the Cultural Revolution since they found they were having to continually revise the history depending on the political situation of the moment (imagine having to go through and remove the mentioning of certain people as they fell out of favor with the party). From what I understood it has been revised in recent years to try to re-mortalize Mao a little and the reintroduction of previously defamed people like Liu Shaoqi. I also really wanted to visit Mao's tomb, but it was closed. Oh well, he'll probably still be there next time I'm in China.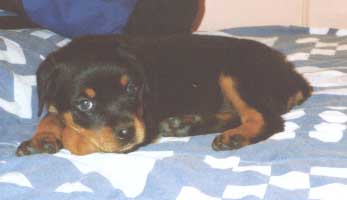 A mini version of Bernie?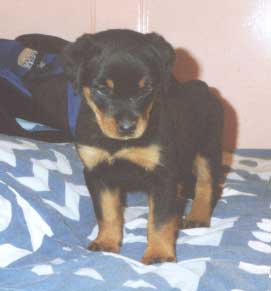 I didn't think anyone in China kept dogs as pets.

One day I came back from an outing of stocking up on bootleg CDs and sampling the Chinese versions of American Fastfood restaurants to find the spitting image of Bernie running about the dormitory. Except it wasn't the healthy full-sized Bernie we all know and love, it was a really young puppy that one of the employees in the center had recently gotten. It couldn't have been more than two months old. I had to capture him on film for posterity, since the real Bernie was adopted at a year old, so he has no puppy pictures like the Sherpa enjoys. Turns out this dog was so new he didn't even have a name. I tried to convince him that he needed to be called "Xiao Bernie," But they didn't like it that much (just like I tried to get the real Bernie to be named "Tiberius" but that was shot down too).

One thing that I really valued while I was in China was the fact that I had a friend from America there. An old pal of mine from my undergrad days was studying at Beijing University. I visited him a couple times during my month there. The first time he showed me around the Bei Da campus (really cool, very different than American University). We also checked out the Beijing nitelife a little. It was cool because he was living at the Foreigners dorm and had learned a lot of the cool places to go check out. One morning we hit the Silk Road market near the foreign embassies with some of the other foreign students. If you're not familiar with the Silk Road market, lets just say that its a total shopping free for all. No such thing as price tags, sales tax or copyright enforcement! The price you pay is dependent on how much they like you, how good a barginer you are and what time of day it is. I ended up getting home with a bag stuffed to the brim with Adidas knockoffs that cost a fraction of the full price and lot of other cool random stuff. It was totally amazing, nothing was sacred, North Face, Nike, Gucci, CK.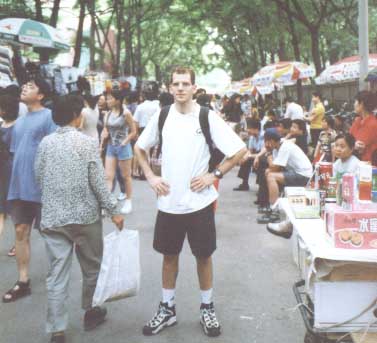 Unbrideled capitalism in the streets of Beijing! What would Mao say?
If you are reading this looking for some pictures of the Beijing Team Athletes and their workouts, rather than just hearing about the (not that) exciting touristy things I saw in Beijing - you should be happier with the next entry. But don't worry, there is a lot more exciting touristy stuff coming too.
CLICK HERE TO GO TO THE NEXT CHAPTER
CLICK HERE TO GO TO MY CHINA TRIP PAGE

---
---
Click Here to go back to beijingwushuteam.com

Send feedback to raffi at beijingwushuteam.com