CLICK HERE TO GO TO BEIJINGWUSHUTEAM.COM
CLICK HERE TO GO BACK TO BEIJING TEAM '95 TOP
Wushu Group Sets
---

The Beijing Team performing a jump inside-fall during their famous group basics form.

A flying sidekick, caught in midair.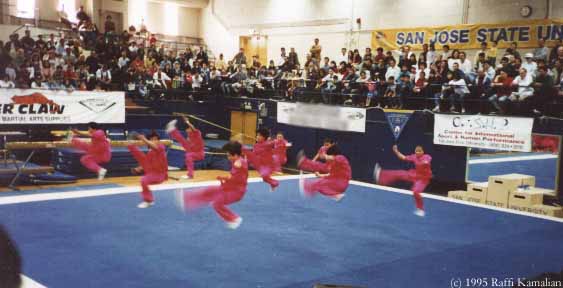 The Beijing Team performing at San Jose State University. This is a group jump inside cresent kick.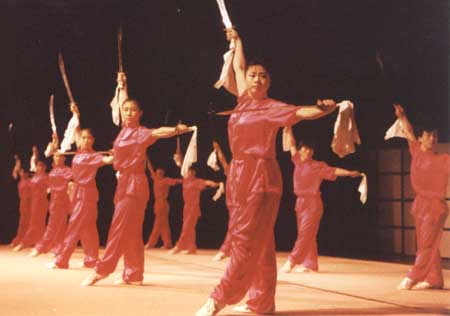 A group double broadsword form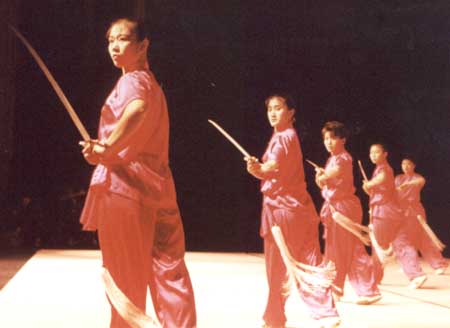 Group long tassle straight sword, performed by the women of the Beijing Team.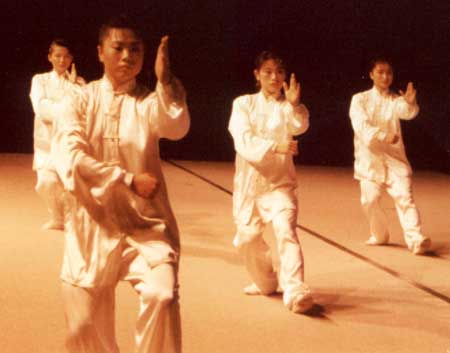 The women of the Beijing Wushu Team perform a group tai chi form.

---
Click Here to go back to Beijing Team '95

Click Here to go back to www.beijingwushuteam.com

Send feedback to raffi at beijingwushuteam.com