CLICK HERE TO GO TO BEIJINGWUSHUTEAM.COM
CLICK HERE TO GO BACK TO BEIJING TEAM '95 TOP
Wushu Sparring Forms
---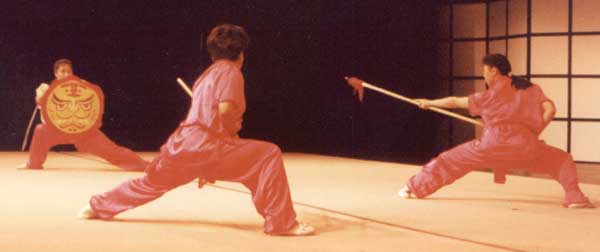 Li Jing (sword and shield) faces off against Liu Zai Hong (staff) and Tan Hua (spear) in this two against one sparring form.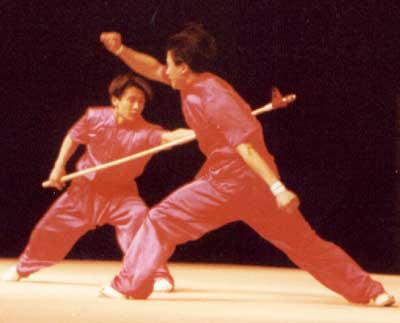 Di Guang Wen armed with a spear attacks the unarmed Wu Jing.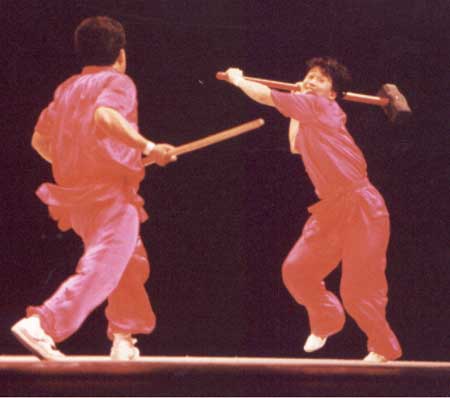 Shang Yu, armed with a staff evades the Sledge Hammer wielding Wu Jing.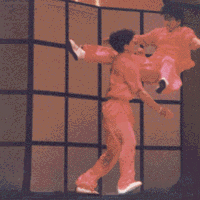 Ka Li takes down Wu Jing during their three-man sparring routine.

---
Click Here to go back to Beijing Team '95

Click Here to go back to www.beijingwushuteam.com

Send feedback to raffi at beijingwushuteam.com