CLICK HERE TO GO BACK TO THE FRONT PAGE
CLICK HERE TO GO TO THE WUSHU NEWS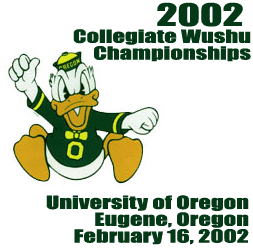 Pictures and Links - 6/25/02
A quick collection of some of my pictures from the 6th Annual Collegiate Wushu Championships, wonderfully hosted by the University of Oregon Wushu club. For me it was a flashback of sorts, held in the same room we had the first collegiates in, back in 1997! (Click here for some background on Collegiate Wushu). The turnout was great, TEN teams participated this year, UC Berkeley had four teams competing, Stanford had three, University of Oregon, UCLA and UC Davis each had one team entered in the team competition. Other large presences included University of Washington, University of Arizona and University of Maryland (which is the first time an east coast school represented in force!).
Full results (with a few spelling mistakes) are here. Much props to Ava 'The Canadian Sensation" Choy and Phillip 'All-Around' Dang for taking the Womens and Mens All-Arounds. Also Peter Wolf for getting the 'Outstanding Internal Competitor' Award. As one of the founders of the collegiates, it was really satisfying to see the tournament handled so well and taken to the next level.
&nbsp
QUICK NAVIGATION:
Stills
Links

STILLS:
Some shots that I scanned in, hold your mouse over the picture to read its caption. Unfortunately I wasn't snapping many pictures during the tournament, so almost all of them are from the end of the tournament: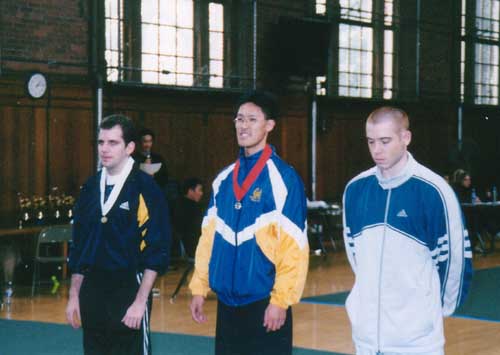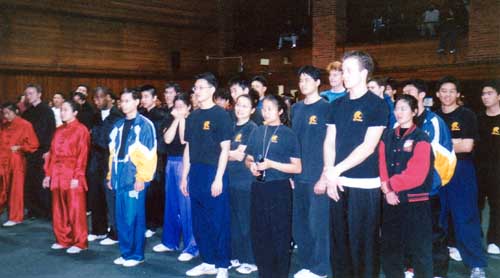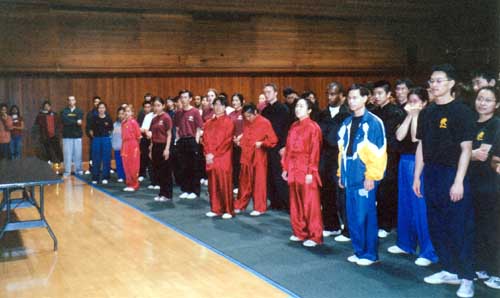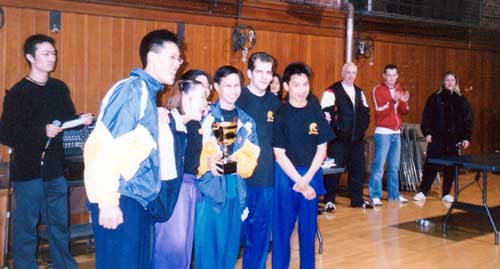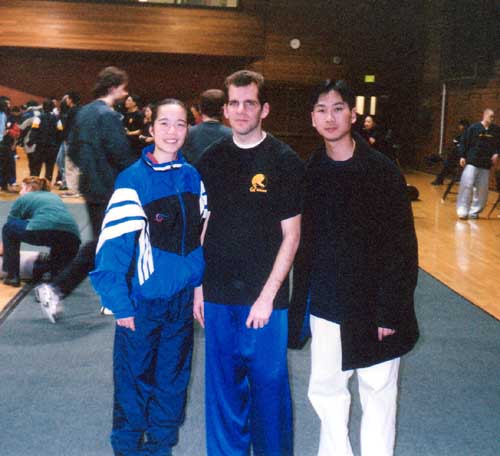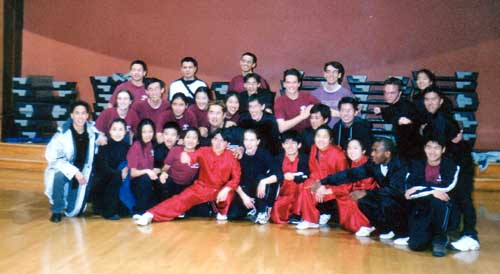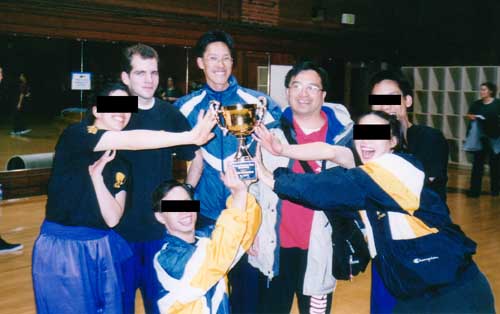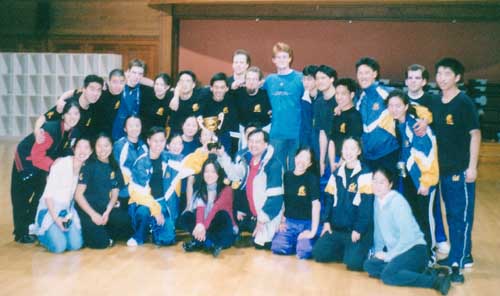 LINKS:
Here are some links to more info, pictures and videos:

U of O Collegiates Gallery - tons of links to media from all over.
---
Click Here to go back to the Front Page Send feedback to raffi@beijingwushuteam.com

&nbsp